spirit scripts: wild writing exercises and workshops ︎︎︎︎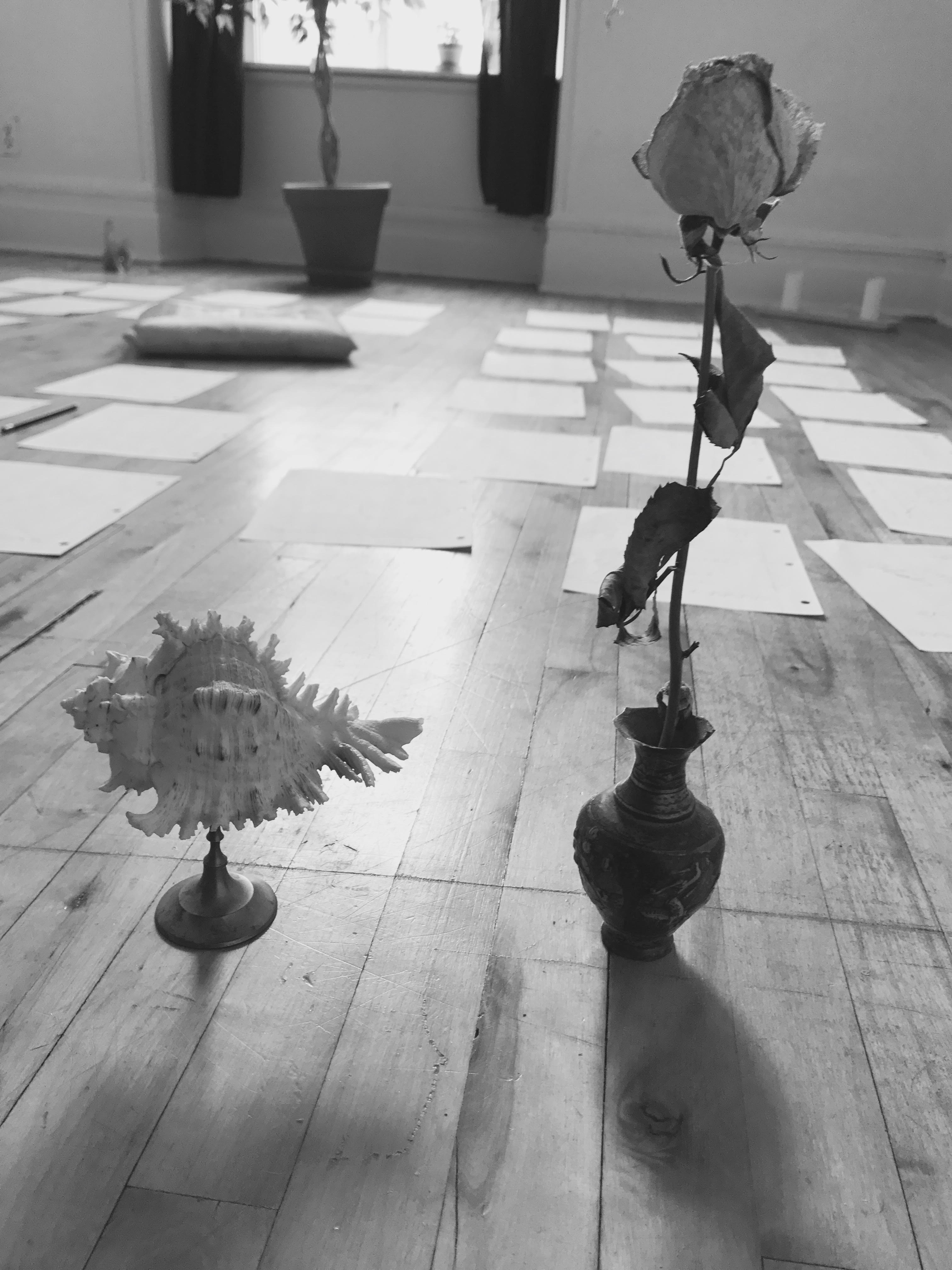 This is an induction into automatic writing or spirit writing.
Engage with this induction anytime you want to move your (writing) energy or have a question to divine or want to connect to your surroundings through mark-making.
All you need is a few pieces of paper and a pen or pencil. Headphones recommended, not required.
Script and voice: Sandra Huber
Music and sound engineering:
Stefana Fratila
Writing: you
Writing time: 8 mins
Total time: 16:09 mins
☿
Spirit Scripts: Exercises in Wild Writing

(book in progress)


Download sample pages
Spirit writing and automatic writing are ways of divining occulted information. Wild writing includes these two while connecting us to the many inflections of the word "wild": "undomesticated," "free," "feral," and also to less neutral words like "heathen." We have seen throughout history how knowledges that connect to spirit worlds and divination practices have been violently overridden by colonial, imperial, and rationalistic systems. Wild writing recalls the fact that standardized writing practices have had a violent history and are ready to be unsettled. Spirit Scripts emerges from over a decade of working with witchcraft and mediumship communities as well as writing a dissertation on the topic of witchy methodologies at Concordia University in Tio'tia'ke / Mooniyang / Montreal. The exercises are original and inspired by mediums and pagans and witches and artists, by esoteric books and podcasts, by research, and by my own relationships to writing and poetry.
Past workshops

"Automatic Writing: Connecting with Muses and Spirits" (online 3-day workshop)
Interessensgemeinschaft feministische Autorinnen (IGFEM), Vienna, Austria
Oct. – Nov., 2023

"Wild Writing"
Colgate University, Hamilton, New York, part of Surrealist Engagements Program
Nov. 8, 2023

"Automatic Writing: Connecting with Muses, Avatars, and Spirits" (online 4-day workshop)
Vienna School of Poetry
May 22 – 26, 2023

"Yes, and Mediumship: A Midnight Workshop"
Co-hosted with Rosa Aiello
Banff Centre for Arts and Creativity, Banff, Alberta
August 11, 2017

"Automatic Writing as Multimedia Practice"
Festival CouñaMayúscula, À Coruña, Galicia
March 26 – 28, 2015